Date and Time
Wednesday Oct 19, 2022
7:00 AM - 9:00 AM EDT
Wednesday, October 19, 2022 from 7am to 9am
Location
Green Grove Gardens

Fees/Admission
$25 for Chamber Members
$30 for Non-Members
7th Annual Legislative Breakfast - Fr...
Description

*Officials planning to participate at this time: Representatives Irvin, Kauffman, Schemel and Topper

CLICK HERE FOR SPONSORSHIP FLYER

THANK YOU TO OUR SPONSORS
Grand Sponsor:




Premier Sponsor: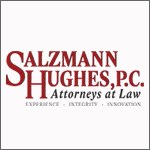 Table Sponsor:
ACNB Bank
Boyer & Ritter, CPAs and Consultants
Complete Document Solutions
Cool Hollow Financial
F&M Trust
Herbert, Rowland & Grubic, Inc.
Manitowoc Cranes
RKL LLP
SEK, CPAs & Advisors
West Penn Power - A First Energy Company


Patron Sponsor:
Adams Electric Cooperative, Inc.
Healthy Communities Partnership/Chambersburg Cares
Kandor Real Estate
Occupational Services, Inc.
Triad Engineering, Inc.